EXPERIENCES
The Mill Tour
---
EXPLORE THE HISTORY OF THE OZARKS
NO RESERVATIONS REQUIRED
Take a step back in time and explore the historic Ozark Mill, originally built in 1833. The Mill Tour is a self-guided experience featuring moving machinery, educational videos, theatrical projections and more. The tour spans three floors of the mill, taking you from the turbine on the banks of the Finley River to the gear room featuring massive gears, belts and grain elevators. Along the way, you'll learn about Ozarks traditions and tales, the local community, and the people who were pivotal in creating and maintaining The Mill over hundreds of years.
For hours of operation, please call the general store at 417-210-6651.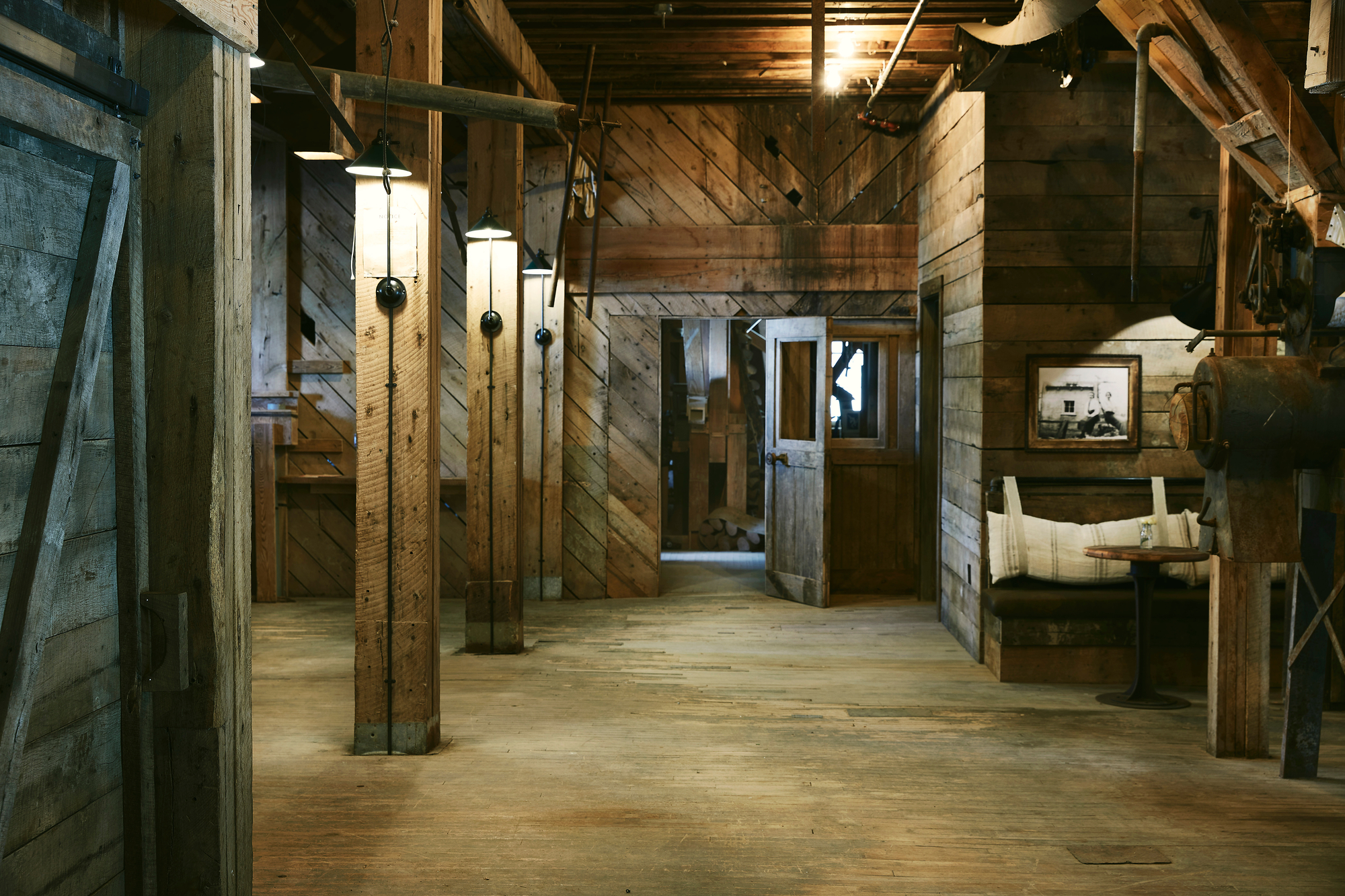 Frequently Asked Questions
WHAT IS THE MILL TOUR PRICING?
The Mill Tour pricing is as follows:
$5 for ages 12+
$3 for ages 5–11
Free for ages 4 and under
HOW LONG IS THE MILL TOUR?
Depending on your engagement with interactive and educational elements, The Mill Tour takes 30 to 45 minutes.
IS THE MILL TOUR ADA ACCESSIBLE?
The Mill Tour spans three levels and elevators are present on each floor. However, stairs, tight spaces and uneven flooring are present in some areas and all areas are not fully accessible.
The History
Johnny Morris, noted conservationist and founder of Finley Farms and Bass Pro Shops shares what makes The Ozark Mill project so special.
The Story
About The Ozark Mill
Initially built in the early 1800s and preserved with care, this passion project honors the Ozark community's rugged determination. The Ozark Mill underwent three fires and rebuilds and retired as the last commercially operating watermill in Missouri. Deep connections to Ozark, the Finley River and the milling industry inspired Johnny Morris, noted conservationist and founder of Bass Pro Shops, to preserve the historic structure. In 2018, a team of talented engineers and construction workers rolled the entire mill back from the riverbank so its foundation could be restored and elevated from the hungry flood waters of the Finley River. The Ozark Mill reopened to the public in September 2021. Together, Morris and his daughter Megan Stack have worked to make Finley Farms a historic attraction that symbolizes the spirit of the Ozarks.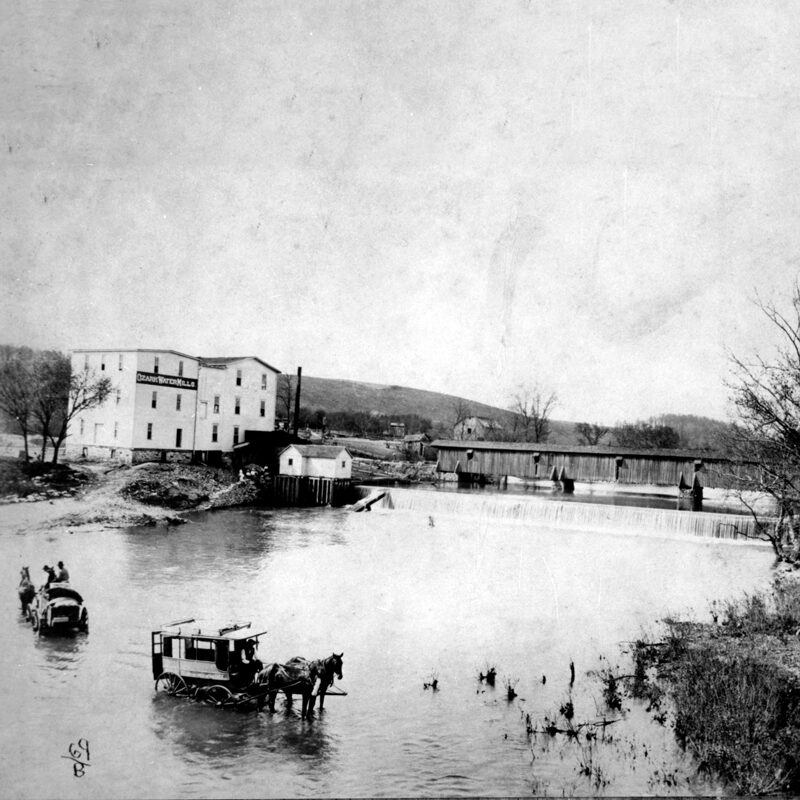 EAT + DRINK
Farm-to-Table Dining
Finley Farms hosts three food and beverage destinations to enjoy before or after The Mill Tour. Fill up on a nourishing farm-to-table inspired meal, acquire a caffeine fix or get social with a dining experience centered around shareable plates. Learn more about what The Ozark Mill Restaurant, The Workshop and The Garrison have to offer.