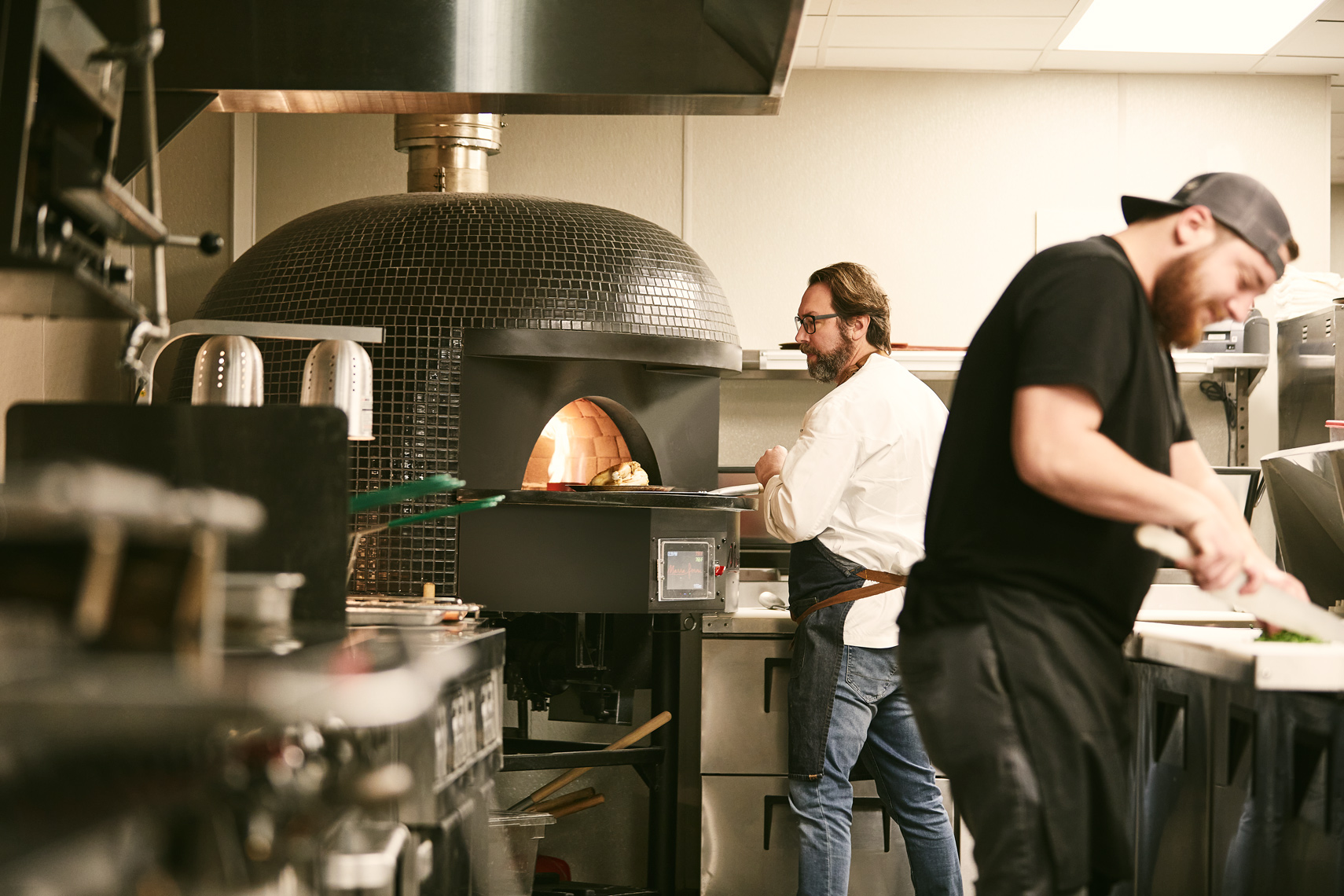 Finley Farms Careers
Calling all food enthusiasts, farmers, bakers and customer service experts: We're inviting you to help us carry on a local legacy. Grow with us at Finley Farms and be a part of the historical revival of The Ozark Mill.
Finley Farms & Ozark Mill - Steward / Dishwasher
Stewards wash and clean all cookware (pots and pans), dishes, utensils and kitchen areas in accordance with Finley Farms standards. Stewards also assist with prep work for culinary departments including peeling, dicing, chopping and assembling the finished product.
---
Finley Farms & Ozark Mill - Cook
Cooks will prepare, portion, and serve stocks, breading items, cold salads, dressings, sandwich making, vegetable and fruit prepping, and fryer work according to standard recipes. This position requires handling knives and operating small kitchen equipment safely.
---
Finley Farms & Ozark Mill - Server
We are looking for a friendly and professional individual to join our team as a waiter/waitress. This position involves courteously greeting guests and serving them in a professional manner. The duties include performing fine dining service, informing guests of beverage offerings, upselling, pre-bussing tables, folding napkins, following liquor liability laws, being able to lift 50 pounds, climbing stairs, and polishing flatware. The successful candidate must have basic accounting knowledge, be able to count money, and assist with the setup and maintenance of buffet tables and food.
---
Finley Farms & Ozark Mill - Server Assistant
We are looking for a motivated individual to assist servers in expediting service to guests and keeping the restaurant running smoothly. Responsibilities include cleaning and setting tables, stocking stations, serving food from the kitchen in a timely manner, maintaining ice and dry goods supplies, and cross-training as a Line Runner. The successful candidate must be able to lift 50 pounds, climb stairs, and walk/stand for extended periods of time. They must also have knowledge of the restaurant menu, table numbers, and the proper mechanics for serving food.
---
Finley Farms & Ozark Mill - Host/Hostess
We are looking for an outgoing, friendly, and courteous individual to join our team as a Restaurant Greeter/Cashier. The ideal candidate must be able to greet and seat guests in a friendly and courteous manner, handle payment transactions for all foods and/or beverages purchased in the resort's restaurants, and perform close of shift accounting procedures. Additionally, the candidate must have the ability to work well with a team, to prioritize, a sense of urgency and a real concern for guest satisfaction.
---
Finley Farms & Ozark Mill - Safety & Security Officer
The Safety & Security Officer is responsible for ensuring all safety and guest service standards are being executed at the highest level. This person will conduct patrolling procedures following departmental guidelines, ensure all programs and processes to protect company assets, and reduce personal safety risks are being executed in alliance with the resort and departmental standards. Safety and Security Officers will be responsible for investigating incidents, handling guest complaints, compiling data for accurate, timely reporting, and all other daily tasks.
---
Finley Farms & Ozark Mill - Operations & Events Administrator
The Operations and Events Administrator at Finley Farms provides clerical duties and support for the operations and events departments, while supporting execution of the property's private and ticketed events.
---