Finley Farms is a Historic Destination in the Heart of the Ozarks
Located on the banks of the Finley River, Finley Farms is restoring and reimagining the historic Ozark Mill property to create a sprawling gathering place featuring farm-forward restaurants, vibrant event venues, a riverside wedding chapel and an urban farm.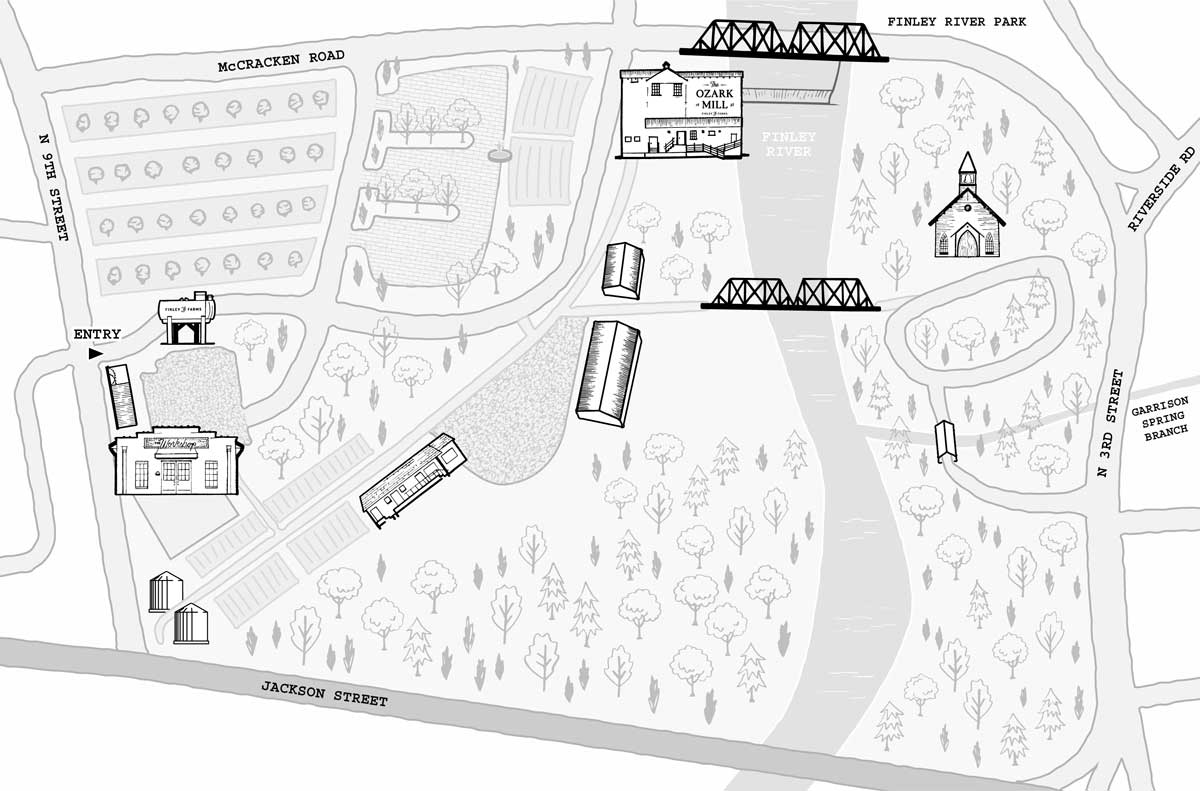 Upcoming Events & Workshops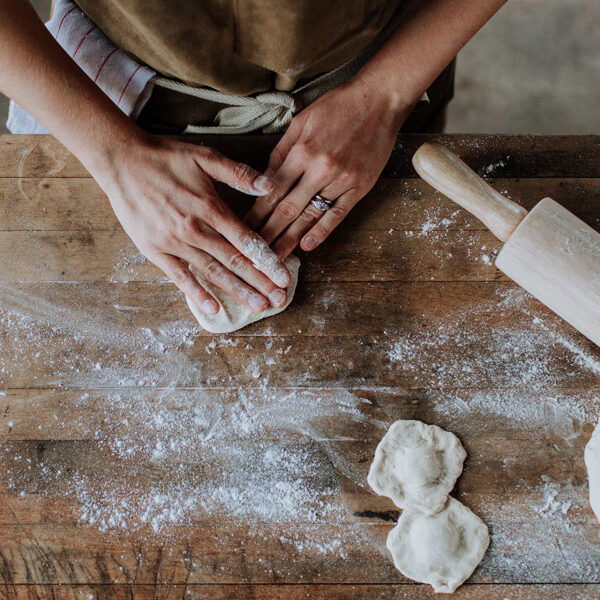 Local Foods + Goods
Ozark Farmers Market
EVERY THURSDAY MAY 18–SEPTEMBER 28  | 3 PM–7 PM
Swing by the Ozark Farmers Market at Finley Farms for local produce, meats, artisan snacks, cocktails and crafts. Visit the Finley Farms booth to snag produce and bouquets freshly harvested from The Farm. Inside The Workshop, you'll find live music, beer, wine, light bites and pastries.
Retreat to the River
Learn the History
Originally built in 1833, The Ozark Mill serves as the heart of the property, inspiring hands-on experiences and culinary adventures steeped in history, nature and education at every turn.