An Urban Farm in the Heart of Ozark
Modeled after family farms that once dotted the Ozarks landscape, this high-yield urban farm supports on-property restaurants with seasonal produce and materials for hands-on workshops. A buzzing apiary, bloom-filled flower fields and a wooded mushroom yard make The Farm a top attraction at Finley Farms and an ideal location for small events and elopements.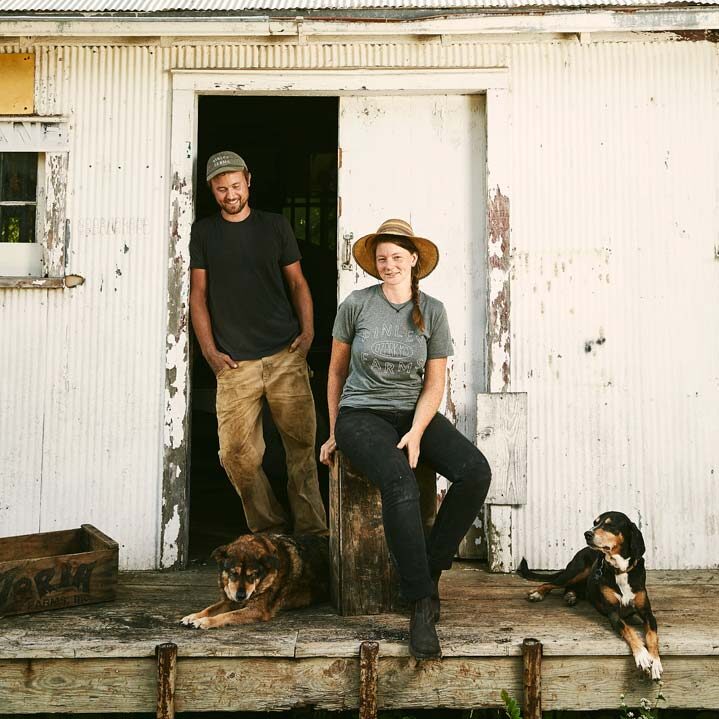 The Story
About the Farmers
Resident Farmers Liesel McCleary and Brendan Sinclair have engaged in sustainable agriculture production and education with numerous farms around the country for the last decade. The Farm you see today started as a road that led to The Mill. Thousands of hours were poured into making the land farmable and improving the soil to encourage healthy crop growth.
Liesel graduated from Michigan State University's organic farmer training program and studied medicinal herbalism for several years, while Brendan holds a master's of science in sustainable food systems. Both Liesel and Brendan are first-generation farmers with a passion for teaching others how to grow healthy food for their community.
During farm tours, resident Farmers Brendan and Liesel show you around the greenhouse, mushroom yard, high tunnels and beyond while providing insight on the organic standards and practices employed by Finley Farms.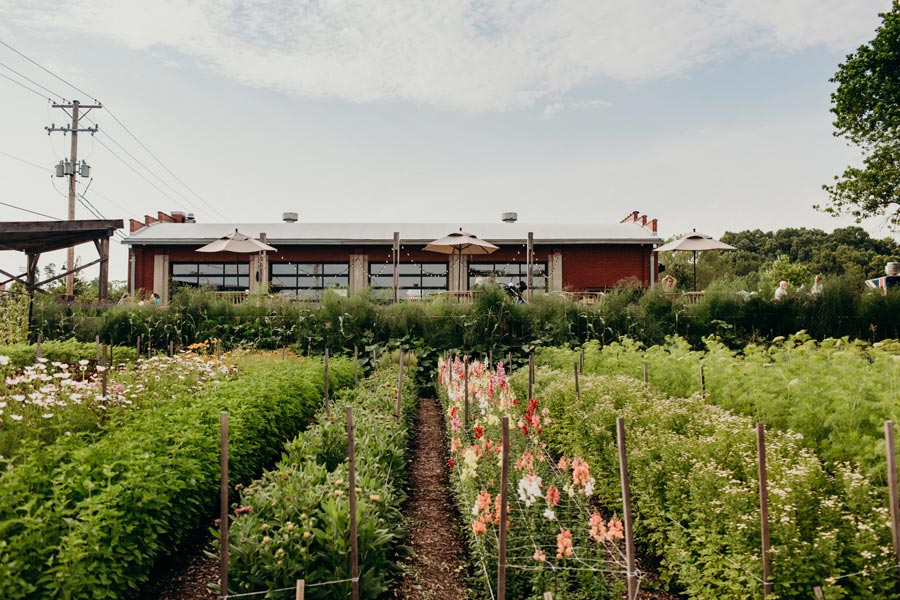 Local Foods + Goods
Ozark Farmers Market
EVERY THURSDAY MAY 18–SEPTEMBER 28  | 3 PM–7 PM
Swing by the Ozark Farmers Market at Finley Farms for local produce, meats, artisan snacks, cocktails and crafts. Visit the Finley Farms booth to snag produce and bouquets freshly harvested from The Farm. Inside The Workshop, you'll find live music, beer, wine, light bites and pastries.