JOIN US FOR OUR SPRING PLANT SALE
Saturdays from April 22 - May 6
The Workshop at Finley Farms
---
Join us at The Workshop for our seasonal plant sale featuring locally, organically grown veggies, flowers, herbs and fruits. Tons of varieties will be available at great prices starting as low as $1. Farmers Brendan and Liesel will also be on site to answer your gardening questions. Modeled after family farms that once dotted the Ozarks landscape, this high-yield urban farm supports on-property restaurants with seasonal produce and materials for hands-on workshops.
Sorry, we couldn't find any posts. Please try a different search.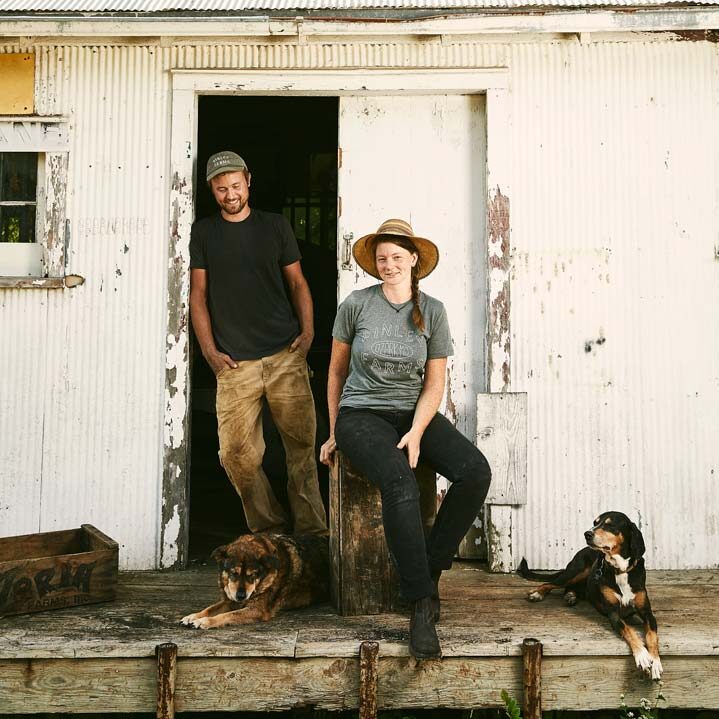 The Story
About the Farmers
Resident Farmers Liesel McCleary and Brendan Sinclair have engaged in sustainable agriculture production and education with numerous farms around the country for the last decade. The Farm you see today started as a road that led to The Mill. Thousands of hours were poured into making the land farmable and improving the soil to encourage healthy crop growth.
Liesel graduated from Michigan State University's organic farmer training program and studied medicinal herbalism for several years, while Brendan holds a master's of science in sustainable food systems. Both Liesel and Brendan are first-generation farmers with a passion for teaching others how to grow healthy food for their community.