Your Finley Farms Holiday Gift Guide
The most wonderful time of the year is here and we've rounded up some of our favorite gift-worthy items. While you wait for your table, browse The Ozark Mill General Store for pantry staples, kitchenware and cozy branded items. Or, shop while you sip in The Workshop's charming retail area featuring coffee, tea, gardening gear, hobby kits, unique greeting cards and more.
Stumped on what to get? Both outlets offer gift cards that can be used across property for dining, drinks and shopping.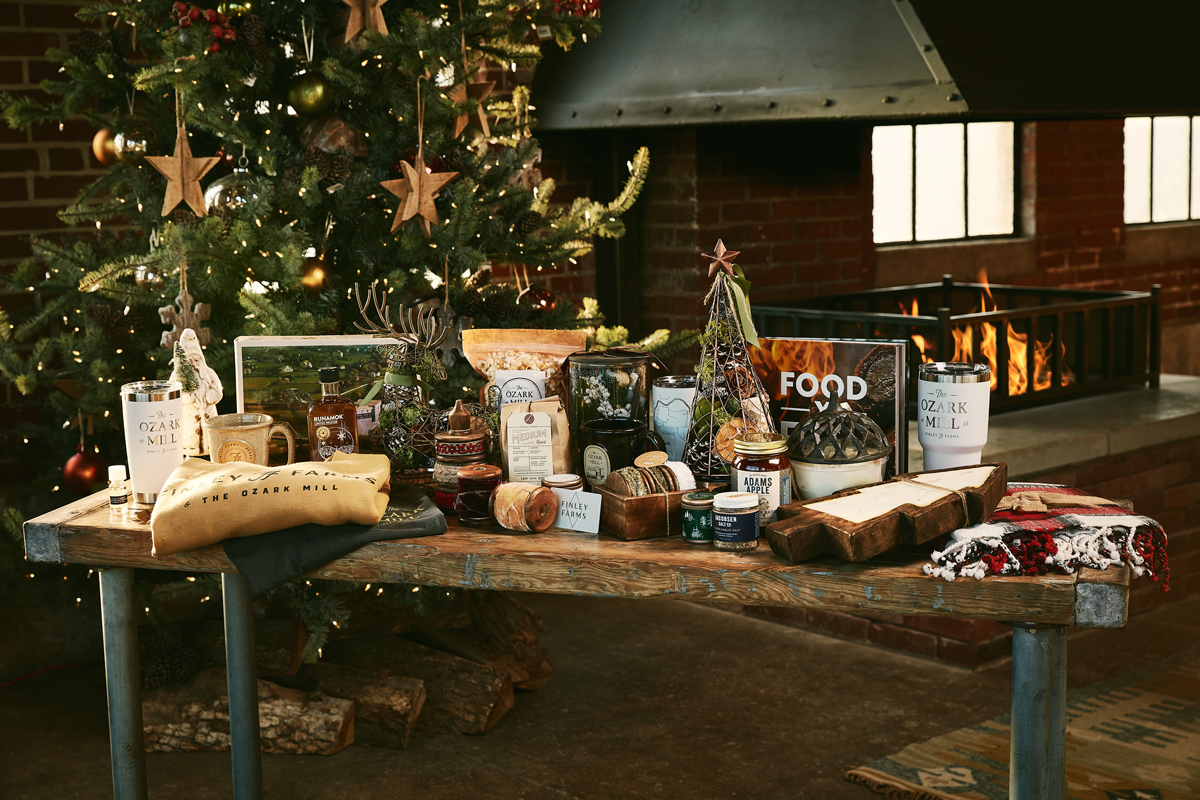 YETI Ozark Mill Tumblers: $49.99–54.99
Finley Farms Crewneck Sweater (available in multiple colors): $49.99
Ozark Mill T-shirt (available in short & long-sleeve, multiple colors): $34.99–39.99
Sparkle Infused Maple Syrup: $24.99
Finley Farms Ceramic Coffee Mug (available in multiple colors): $32.00
Potpourri Christmas Tree, Canister & Reindeer: $19.99–$31.99
Acorn Candle: $37.99
Finley Farms House Coffee Beans: $16.00
Ozark Mill Puzzle (1000 pieces): $22.99
Ozark Mill Popcorn: $5.99
Food X Fire by Derek Wolf: $30.00
Jacobsen Salt Co. Black Garlic Salt: $11.00
Adams Apple Bourbon Bath Marinade & Sauce: $9.99
Paper Mache Woodland Santa: $19.99
Christmas Tree Candle: $59.99
Holiday Ribbon: $16.99–31.99
Cypress Fir Candle Tin: $11.99
Flannel Holiday Blanket: $66.99
---
FINLEY FARMS HOLIDAY HOURS
THE WORKSHOP: Monday–Saturday from 7AM to 3PM
THE OZARK MILL: Wednesday–Sunday from 11AM to 9PM
THE GARRISON: Wednesday–Saturday from 5 to 10PM
All outlets are closed on Christmas Day.