Your Finley Farms Mother's Day Gift Guide
This Mother's Day, show your mom just how much she means to you with our round up of perfect-for-your-mom items. While you wait for your table, browse a wide selection of items available at The Ozark Mill's General Store or sip on a warm cup of coffee while browsing The Workshop's charming retail space. With everything from cozy branded items to unique hobby kits and gardening gear, you're sure to find the perfect gift that your mom will cherish forever. Stumped on what to get? Both outlets offer gift cards that can be used across properties for dining, drinks, and shopping.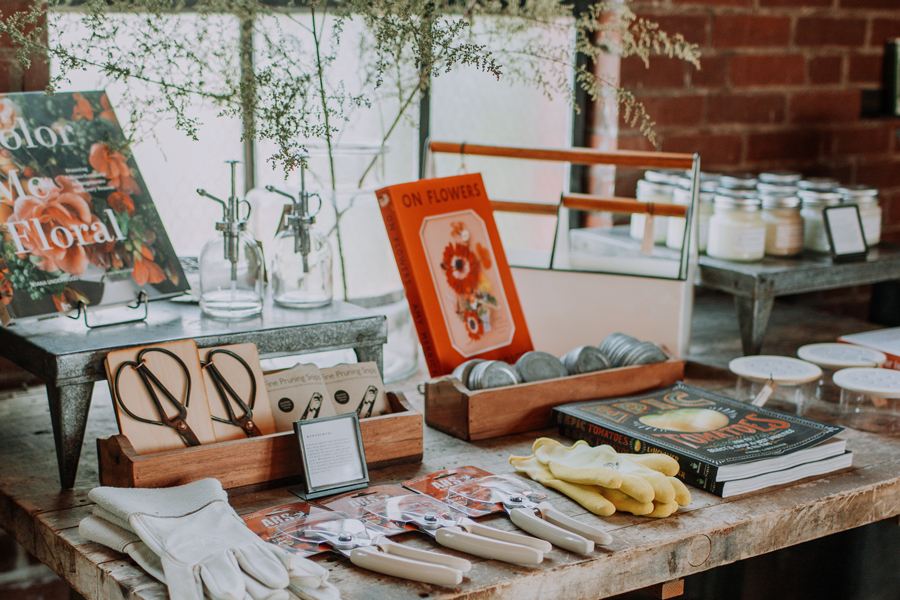 7 Piece Mango Wood Tray: $23.99
Brie Baker Mini Cocotte: Oven to Table - $24.99
Brie Baker - Oven to Table: $45.99
Date Night Candle with Wood Wick: $22.50
Best Friend Candle with Wood Wick: $22.50
Girlfriend Room Spray: $11.99
On Boards (Charcuterie Book): $20.00
Citrus Orange Hand Cream, infused with Beeswax, 8oz: $23.99
Brunch Punch - Cocktail in a Jar (add your own spirits): $25.00
PHA Lavender Simple Syrup: $16.99
Find these gift items and more at The Ozark Mill's general store.
---
Give a lasting gift with fresh plants grown straight from The Farm. Head to The Workshop on Saturday, May 13th, for our Mother's Day Plant Sale and pick from a variety of flowers, greens, and herbs she will love. Mother's Day plants will also be available on May 14th at The Ozark Mill's General Store.