Your Finley Farms Father's Day Gift Guide
This Father's Day, make the father figures in your life feel special with a heartfelt gift that shows how much you care! While you wait for your table, browse a wide selection of items available at The Ozark Mill's General Store or sip on a warm cup of coffee while browsing The Workshop's charming retail space. Whether it's grilling essentials, functional outdoor gear, or unique finds, you'll discover the perfect and meaningful gift. If you're unsure about what to choose, both locations also offer convenient gift cards that can be used for dining, drinks, and shopping across the entire property.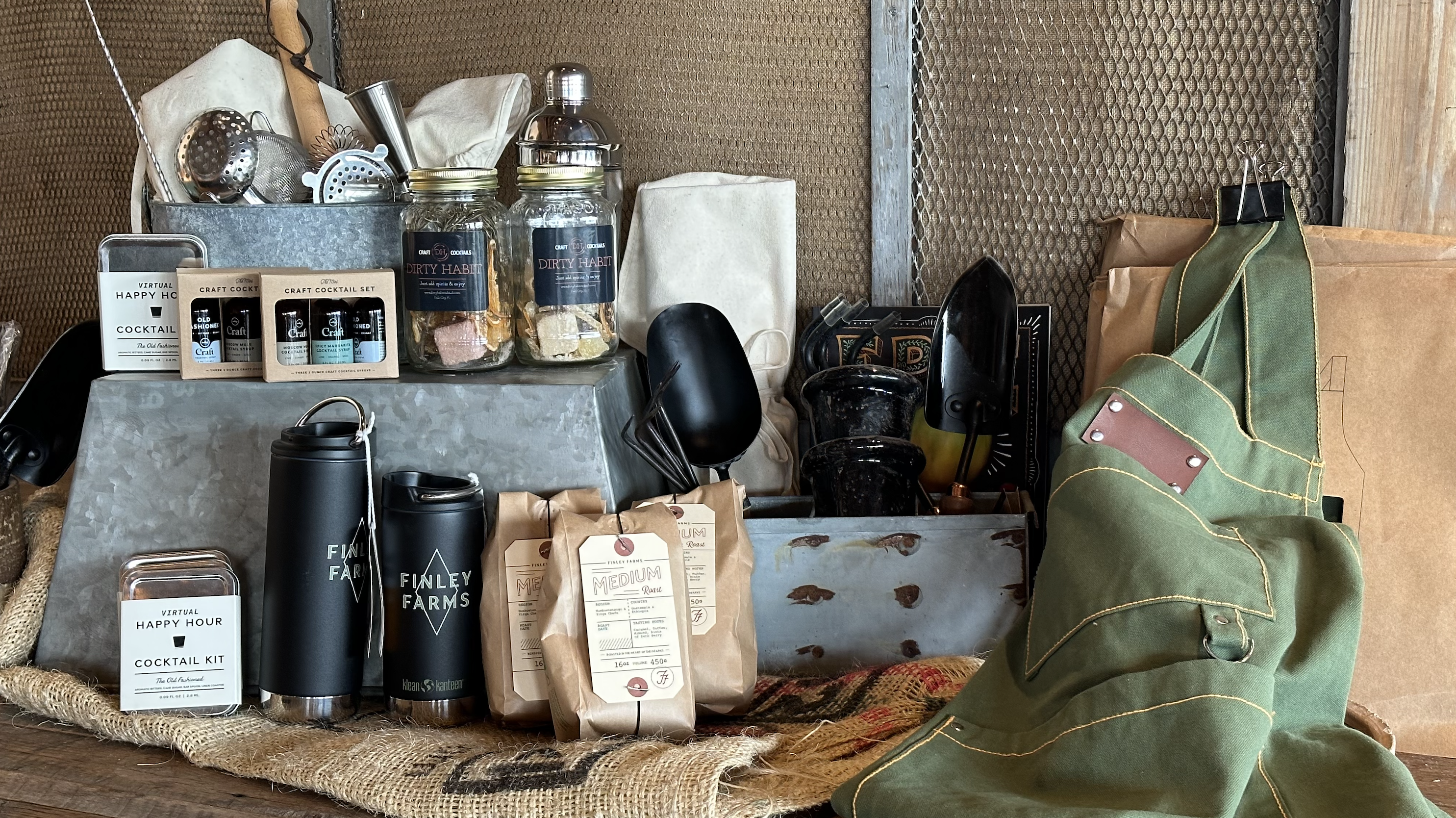 Yeti Tumbler - $54.99
Ozark Mill Khaki Cap - $23.00
Bloody Mary Mix (64 oz) - $35.99
BBQ Grill Oil - $14.99
Craft & Lore Wallets (3 colors) - $55.00
Craft & Lore Leather Coasters - $25.00
Finley Farms Coffee Mug - $32.00
Finley Farms Coffee - $16.00
Ozark Mill Popcorn - $6.99
Kitchen/BBQ Spice Combos - $9.99
Assorted BBQ Sauces (Finch & Fennel) - $9.99
Assorted Hot Sauces (Springfield Trading Company) - $11.99
Food & Fire Grilling & BBQ Book - $30.00
Find these gift items and more at The Workshop and The Ozark Mill's general store.
---
Father's Day Dining Reservations
Celebrate Father's Day overlooking the picturesque rolling Finley River waters while enjoying a welcoming, family-friendly dining experience with open beamed ceilings and cozy lighting at The Ozark Mill. Savor a farm-inspired meal featuring Shrimp Short Rib Pasta, and finish your meal with our crowd-pleasing Green Tomato Cake. Enjoy lunch or dinner and make lasting memories this Father's Day on June 18th, 2023, from 11 am to 9 pm.