Fine Dining + High-Brow Cocktails
RESERVATIONS RECOMMENDED
WALK-INS WELCOME FOR BAR AND COUCH SEATING
The Garrison is a fine dining social affair tucked away beneath The Ozark Mill. This intimate space features upscale, shareable plates and craft cocktails. Situated right on the banks of the Finley River, the hideaway highlights the legacy of Ozark's famed Riverside Inn and its original proprietor, Howard Garrison. Its cozy patio space offers unmatched views of the river, mill pond dam and Riverside Bridge. Reservations open 30 days in advance at 10AM.
Hours of Operation
WEDNESDAY & THURSDAY
5–10PM
FRIDAY & SATURDAY
5PM–MIDNIGHT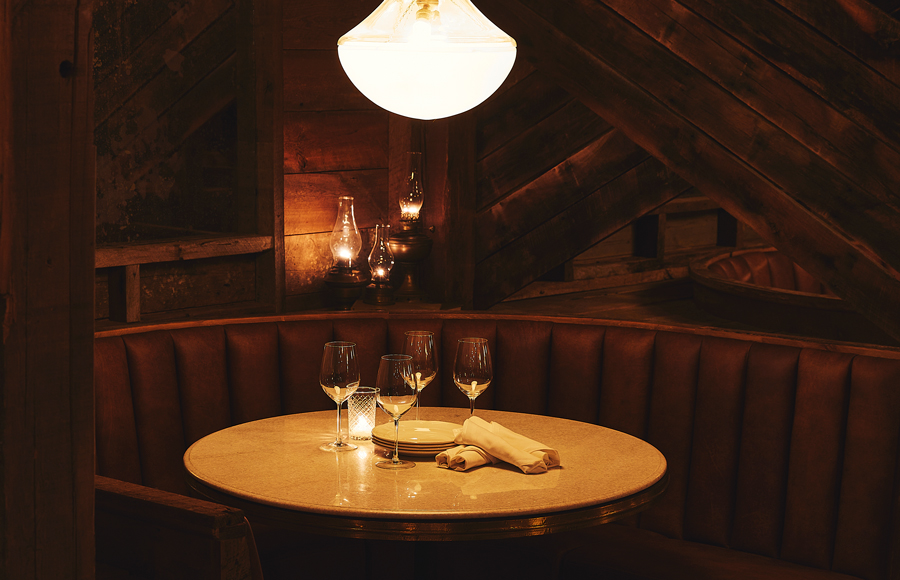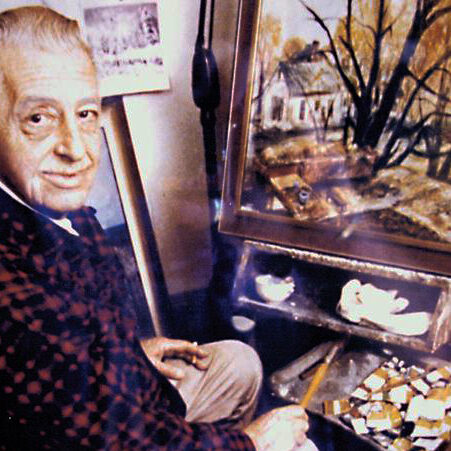 The Legacy of
Riverside Inn
Most people know Howard Garrison as the owner of the famed Riverside Inn Restaurant that once neighbored the Finley River. However, he was also a talented artist and, at times, a rebel outlaw.
Underneath Howard's gruff exterior was a soft heart. For him, hospitality was an art form and means for self-expression. Vases of flowers from his garden and his murals adorned the restaurant.
The Riverside Inn survived tumultuous times, like Prohibition and The Great Depression. Police arrested Howard more than once for allowing gambling and drinking at the Riverside Inn. During the Supper Club Era, countless parties took place on the sprawling patio and carried late into the night. The community cherished the Riverside Inn as a second home and lovingly volunteered to clean when the river flooded its quarters.
Howard passed away in 1974, but his restaurant remained open for several decades. It is to Howard Garrison and the Riverside Inn that we pay homage by opening The Garrison.
Does The Garrison take reservations?
The Garrison recommends reservations. All reservations are made online. Parties of 10 or less can also book The Pantry, our private dining room.
I have a dietary restriction.
We can accommodate. You'll find vegetarian and gluten-free notations on our menu. Ask your server about our vegan, dairy-free and nut-free options.
Can I have my event at The Garrison?
Absolutely. You can buy out the entire space and host up to 50 people. Submit an inquiry here. Or, book The Pantry, our private dining room that accommodates up to 10 people.
IS THERE A DRESS CODE?
Yes. Smart casual attire is required for dining at The Garrison. We kindly ask to avoid t-shirts, shorts, hats, or casual wear.
do you have an age requirement?
While we don't have age restrictions, we don't have a children's menu. The Garrison strives for a more intimate, adult-friendly dining experience.
Corkage fee
Guests who choose to bring their own bottle of wine will be charged a $25 corkage fee.
HOW DO RESERVATIONS WORK?
Reservations open 30 days in advance at 10AM. All reservations are made online. Both indoor and outdoor dining reservations are available. Inside, our booths seat 5 adults comfortably or, if you want to get cozy, booths can accommodate 6. If a day or time is unavailable, this means all reservation slots have been filled for that day. We recommend checking back later to see if there have been cancellations.
Please arrive 10 minutes early for your reservation and check in with The Garrison host at the top of the stairs inside The Ozark Mill. We will hold your table for 15 minutes after your reservation time. If you anticipate being late, please call 417-210-6644.
Increasing your party size after booking a reservation may result in the cancellation of the reservation or additional wait time.
Large parties can reserve The Pantry, our private dining room that seats up to 10 people. The space is reservable from 5 to 7:15PM and 7:30PM to close. Located right next to The Garrison's kitchen, this unique, European-inspired dining experience allows guests to be part of the back-of-house hustle and bustle while providing a more intimate experience.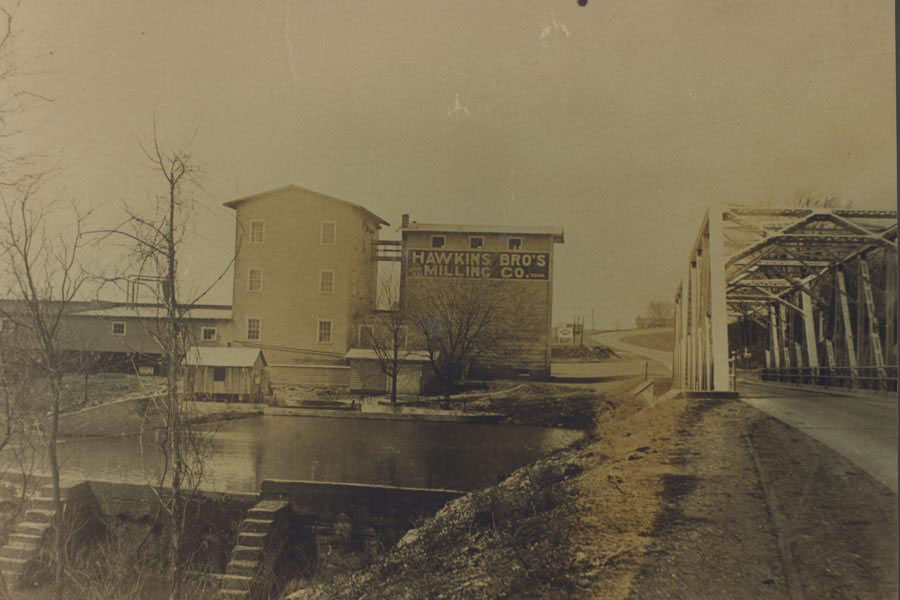 Learn The History
The Ozark Mill
Originally built in 1833, The Ozark Mill serves as the heart of the property. In its new life, it's a dining destination with multipurpose event spaces, a history tour and a general store.